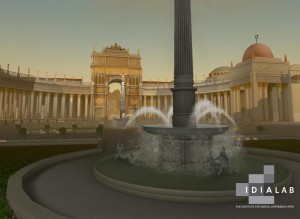 Ball State University's Institute for Digital Intermedia Arts (IDIA) in Blue Mars is a large scale virtual simulation that showcases re-creations of artifacts and artworks in their original historical contexts, including sculptures at the 1915 Panama-Pacific International Exposition in San Francisco and a centuries-old Buddha at a Japanese temple. Through the use of such emerging technologies, visitors to Blue Mars can virtually experience these important but long lost sites.
[idia_gallery]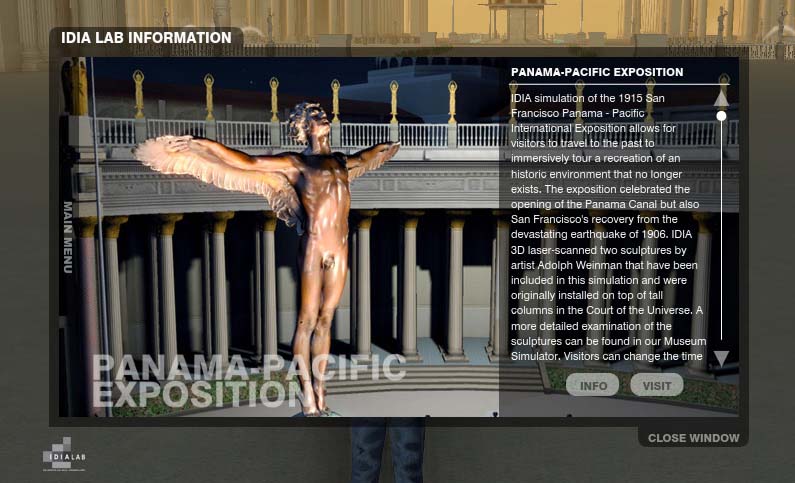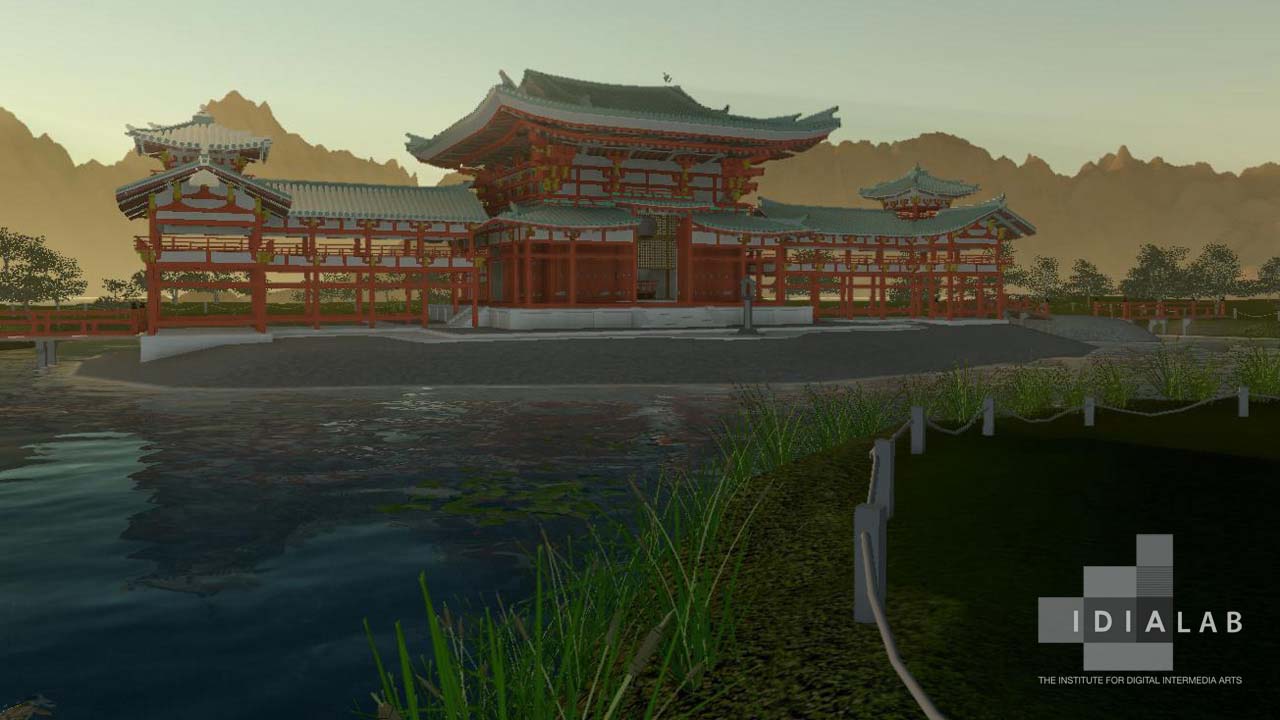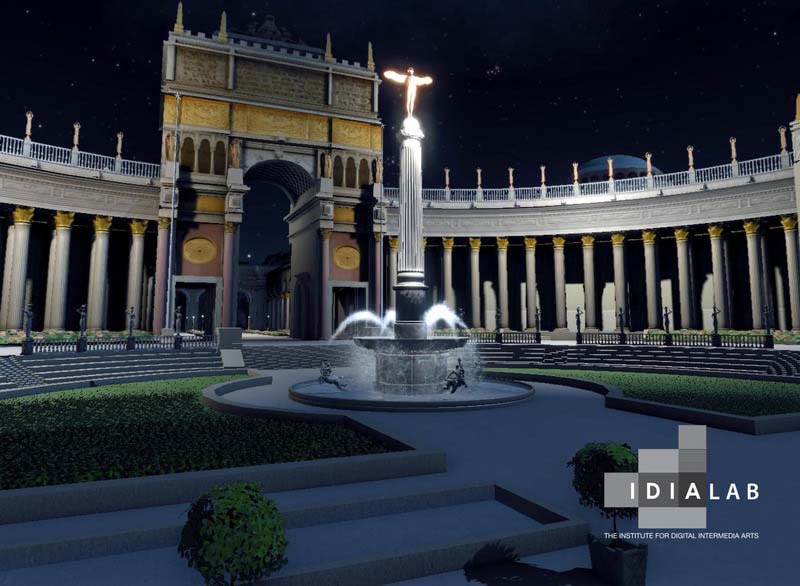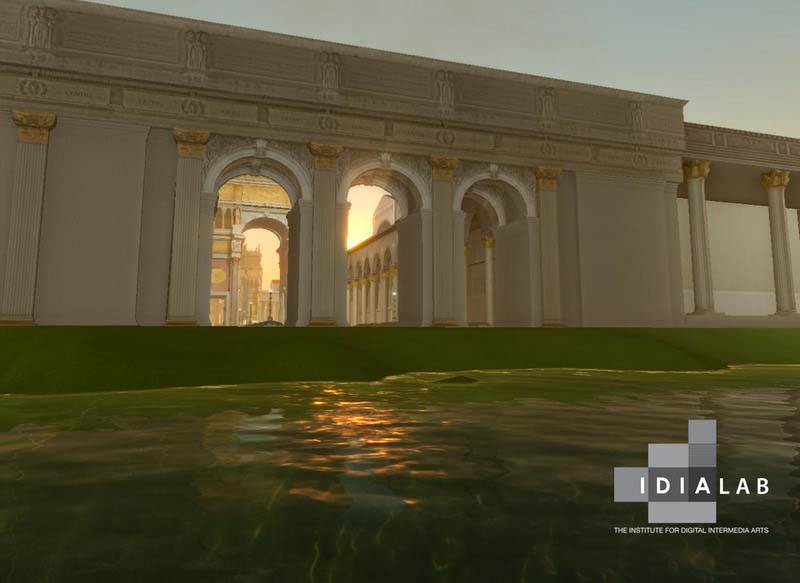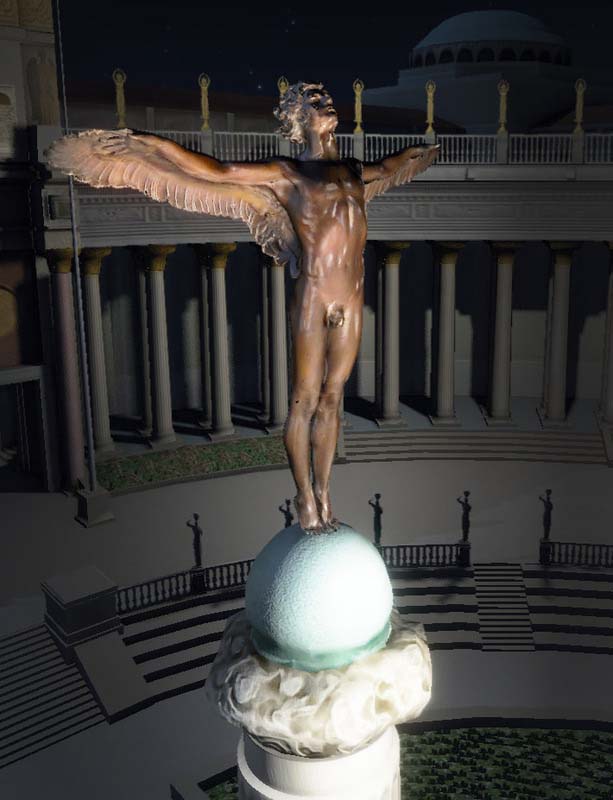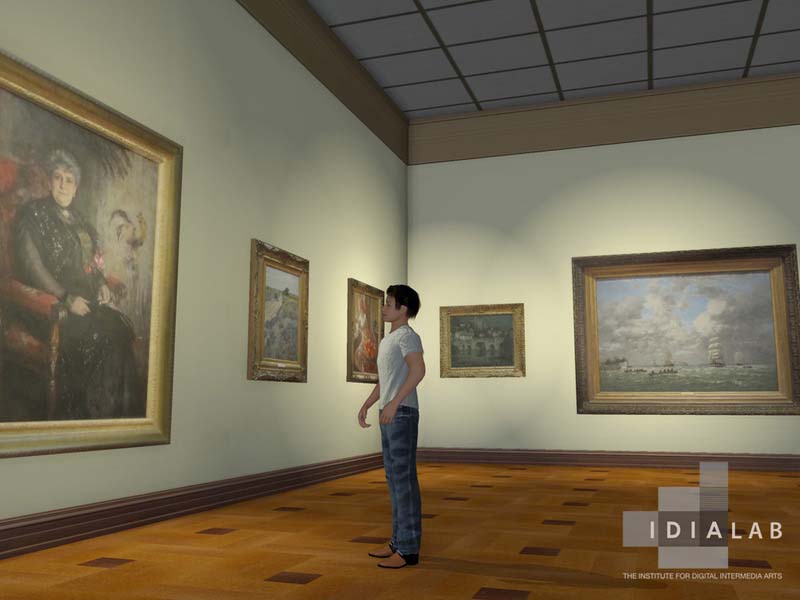 [/idia_gallery]
IDIA's simulations in Blue Mars present several examples of recent grant-supported research projects. IDIA is exploring various new ways that it might be used, from learning and the arts to gaming. Future IDIA initiatives in Blue Mars will include the prototyping the 3D internet, shared media collaboration tools and the development of an open virtual campus for use by educators interested in engaging the platform as an environment for learning.
Videos on IDIA Lab Youtube Channel
http://www.youtube.com/user/IDIALab#p/u
Images on IDIA Lab Flickr Photostream
http://www.flickr.com/photos/idia_lab/


This release of IDIA Lab introduces the following new features and updates, including
 • Heads up Display system – flash-based HUD system displaying dynamic information and map based teleportation

• Automated avatar/bot greeter system

• A guided tour vehicle – launching from the orientation island

• The Snow Globe, a virtual winter simulation – employing physics, environment and particle systems. Teleports are placed throughout the City

• Depth of Field – now enabled in most environments • New navigation and orientation system

• New vegetation design – new plants with LOD

• High fidelity statues using advanced mapping techniques

• High optimization, terrain painting, parallax mapping

• Please use Very High Graphics settings to view
Blue Mars Builds

The IDIA Lab

THE INSTITUTE FOR DIGITAL INTERMEDIA ARTS is a collaborative research and design studio exploring the intersections between art, science and technology. We consult, design and produce immersive experiences for virtual reality, hybrid worlds, simulations, visualizations, games and interfaces for various platforms and devices. For more information, please visit IDIALAB.org. You can walk to all simulations or alternatively use the teleport columns you see at each location. Follow us on Twitter @ IDIA_Lab for news and updates.

Panama-Pacific International Exposition Simulation

IDIA simulation of the 1915 San Francisco Panama – Pacific Exposition The project allows for visitors to travel to the past to immersively tour a recreation of an historic environment that no longer exists. The exposition celebrated the opening of the Panama Canal but also San Francisco's recovery from the devastating earthquake of 1906. IDIA 3D laser-scanned two sculptures by artist Adolph Weinman that have been included in this simulation and were originally installed on top of tall columns in the Court of the Universe. A more detailed examination of the sculptures can be found in our Museum Simulator. Visitors can change the time of day near controls found near this sign and the Fine Arts Palace to experience the lighting design of this exposition.

Palace of Fine Arts

The Palace of Fine Arts in the Marina District of San Francisco, California was originally constructed for the 1915 Panama-Pacific Exposition. One of a handful of surviving structures from the Exposition, it is the still situated on its original site. It was rebuilt in 1965 – and renovation of the lagoon, walkways, and a seismic retrofit were completed in early 2009. IDIA Lab constructed this as an addition to its Panama- Pacific Court of the Universe simulation.
Art Museum Simulation
Using blue prints, photographs, laser-scanning and measurements, IDIA Lab simulated an actual museum gallery to a high degree of accuracy for exploration and study within a live 3D environment. This goals of this build were to provide visitors with a remote immersive experience of an actual exhibition as it was installed – closely replicating all original factors such as the layout, framing and lighting of the physical space. Additional information is provided by touching each canvas or sculpture in the exhibition. Via a simulation such as this, curators can also spatially archive a show or prototype layout, lighting, and installation design.
Byodo-In Temple (Amida Hall)
Amida Hall, the most famous building in the Byodo-in temple complex was constructed in 1053 and is the only remaining building from the original site. Additional buildings making up the compound were burnt down during a civil war in 1336. IDIA scanned an Amida Buddha and created this temple site to give visitors an understanding of a typical context in which the Buddha was observed. A replica of the temple was also constructed on the island of O'ahu in Hawai'i. Nearby there are 360º immersion spheres of the Hawaiian temple that avatars can also explore.
Relic Temple

Relic Temple – located in the Ji Le Temple complex – Nangang District in Harbin, China.The Relic Temple simulation was built by by IDIA Lab as part of our larger 3D Laser Scanning and Simulation Project, including the 1915 Panama Pacific Exposition in San Francisco, Byodo-In Temple in Japan and the Bingling Si Buddhist Cave site – all simulated here on IDIA Lab in Blue Mars.
Shafer Tower

Shafer Tower is a 150-foot-tall (46 m) bell tower with a chiming clock and carillon bells located in the middle of the campus of Ball State University. A small staircase in the tower leads to a control room of the carillon, which has 48 custom-made bells. This virtual tower chimes when an avatar approaches – as does the bell in a smaller temple at our Byodo-in build.
The Snow Globe

Winter themed landscape simulation including environment, weather, particle and physics systems.