"Sparks of Genius: Connecting Art and Science"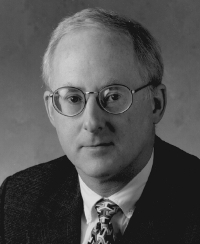 Creativity expert Dr. Robert Root-Bernstein, Professor of Physiology at Michigan State University, and MacArthur Fellow, will present a provocative lecture based on his book Sparks of Genius: The Thirteen Thinking Tools of the World's Most Creative People. The lecture will discuss how scientists and others benefit from their participation in and engagement with the arts.
History of the Petty F. Memorial Lecture
The Edmund F. Petty Memorial Lecture Fund was established in 1987 with funds from the Margaret Ball Petty Foundation, the Ball Brothers Foundation, and the Petty family. The fund was created as a permanent endowment for the purpose of bringing artists and/or art historians of national or international reputation to the Ball State University campus to serve as visiting lecturers, with an emphasis on benefiting the students and faculty of Ball State and the Muncie-area community. Over the years, speakers have included J. Carter Brown, Suzi Gablik, Grace Hartigan, and Joan Snyder.
http://cms.bsu.edu/web/museumofart/museumevents/pettylecture